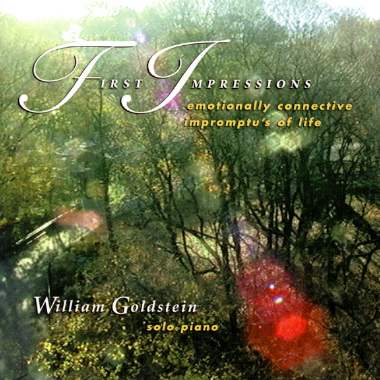 ...First Impressions is unique in many ways…

Listen to First Impressions:

iTunes Amazon Emusic Rhapsody Puretracks





This Neo-Romantic collection of emotionally connective impromptus of life

, is rooted in the classical influences of Bach, Chopin, Ravel, Debussy, Rachmaninoff, Stravinsky and Copland to name but a few. This emotional wellspring combined with Mr. Goldstein's pop and film experience have enabled him to create music that is dramatic, whimsical, romantic and at its best connects with the child like part of our being. Not surprising when one remembers that Goldstein was an artist / producer for both Motown and CBS Masterworks.

What separates these impromptus from most contemporary improvisation is that Mr. Goldstein's improvisations, like the classic impromptus, are more like "instant composition". They all have form, shape and developed themes. Most of the pieces are presented exactly as they were first performed, some with only minor edits. Only a few evolved in the more traditional compositional way.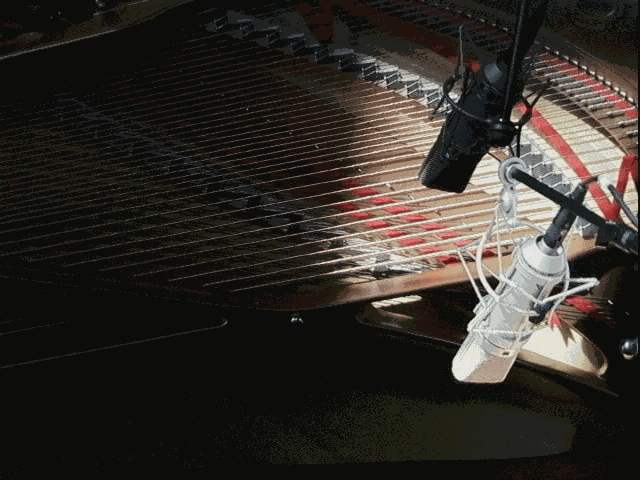 "Genius isn't the ability to take simple ideas and make them obtuse, but rather the ability to take complex ideas and make them accessible……. In the end, all really great art shares two qualities: enough surface attraction to get people interested and enough depth to keep them coming back. This is why great artists of the past still speak to us. Great art also touches the nobler parts of our being; it has an immediate, graspable relationship with the human condition."
William Goldstein, Los Angeles Times
MIL 0007 New Gold Music Ltd. / M.I.L. Multi Media, Caroline distribution